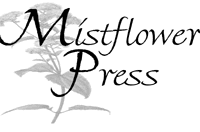 Buy Tile Your World at the Tile Your World Store


---
Welcome to John Bridge Tile -- Houston.
I am honored by your presence. I no longer do ceramic tile work, but I am still in the consulting business. I do job inspections throughout Texas, most often in the Houston area. Also, my partners and I operate an international tile information site. In fact, I'm proud to say JohnBridge.com has become the number one tile related site in the world. Be sure to check into the Advice Forums.
Arriving in the Houston area in 1982, I've done tile remodeling work all over Southeastern Texas. I'm pushing 40 years in the business. In 2006 I "retarred," bought a small used travel trailer and took off with my wife to travel North America. I've since upgraded to a larger RV and have covered a good part of the continent, including Alaska (twice), much of Canada and all 48 of the contiguous States. Summers find me out west or up north, but the rest of the time I'm usually available -- and you can always reach me via email.
I am the author of four books on ceramic tile. Ceramic Tile Setting was published by McGraw-Hill in 1992. Next came Tile Your World: John Bridge's New Tile Setting Book, Mistflower Press, 2003, The Kerdi Shower Book, (ebook) Mistflower Press, 2005 and Tile Bathroom Remodeling: From Tear-out to Trim-out, (Part One of a two-part ebook) Mistflower Press, 2011.
---
Contact Information
Postal address

6717 Mistflower Lane, Katy TX 77449



Electronic mail

Email John: john@johnbridge.com
Buy a Tile Your World T-shirt.